---
---
Ishizawa Research Institute SQS high penetration moisturizing mask~

Provides moisture and elasticity to skin with enlarged pores that appear with age.

A soft mask full of essence,

Gentle on the skin, perfect fit to the skin,

Just 5 minutes of intensive care,

The rich beauty serum penetrates quickly into the stratum corneum.

Achieve plump skin with less visible pores.

Product Features
With age, the skin loses moisture and elasticity and sags,

Numerous oval pores are formed around the cheeks and nose.

Open pores sag down with gravity, giving the entire skin the impression of sagging.

SQS high penetration moisturizing mask,

Contains rich moisturizing ingredients, clear texture,

Easily absorbed and penetrated to the bottom of the muscle,

Tighten pores, lift skin,

Improve skin elasticity and perform initial anti-aging care.

Colorless, mineral oil-free, fragrance-free.

internal volume
10 pieces

Instructions
can be used every day,

It is also recommended as a special care when you are concerned about dry skin.

Please adjust the frequency of use according to your skin type, skin condition and preference.

After cleansing, cleanse the skin with toner,

Take a mask, fit the eye first, then the mouth, and then the whole face.

After 5 minutes, remove the mask and massage gently to help absorb the remaining essence on the face.
石泽研究所SQS高浸透保湿面膜~
针对随着年龄出现的毛孔粗大肌肤,赋予滋润与弹力。
充满精华液的柔软面膜,
对肌肤温和、完美贴合肌肤,
只需5分钟的集中护理,
浓郁的美容液迅速渗透至角质层。
实现毛孔不显眼的饱满美肌。
产品特长
随着年龄的增长,肌肤失去滋润和弹力而下垂,
脸颊和鼻子周边形成了许多椭圆形毛孔。
张开的毛孔随着重力向下垂,使整个皮肤都给人松弛的印象。
SQS高浸透保湿面膜,
内含丰富的保湿成分,质地清透,
易被吸收、渗透至肌底,
紧致毛孔,提拉肌肤,
提升肌肤弹性,进行初步抗老护理。
无色素、无矿物油、无香料。
内容量
10枚
使用方法
可以每天使用,
也推荐作为在意皮肤干燥的时候的特别护理。
请根据肤质、皮肤的状态以及喜好调整使用频率。
洁面后,以化妆水整理肌肤,
取一片面膜,先贴合眼部位置,再贴合嘴部位置,然后贴合全脸,
5分钟之后揭下面膜,轻轻按摩帮助吸收脸上残留的精华。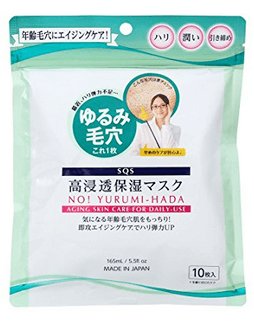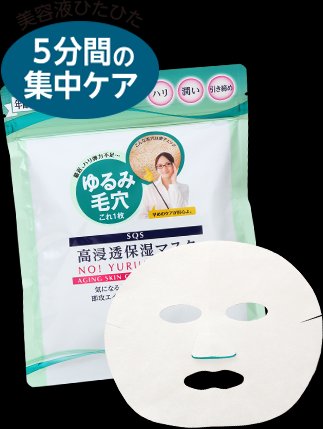 ---