---
---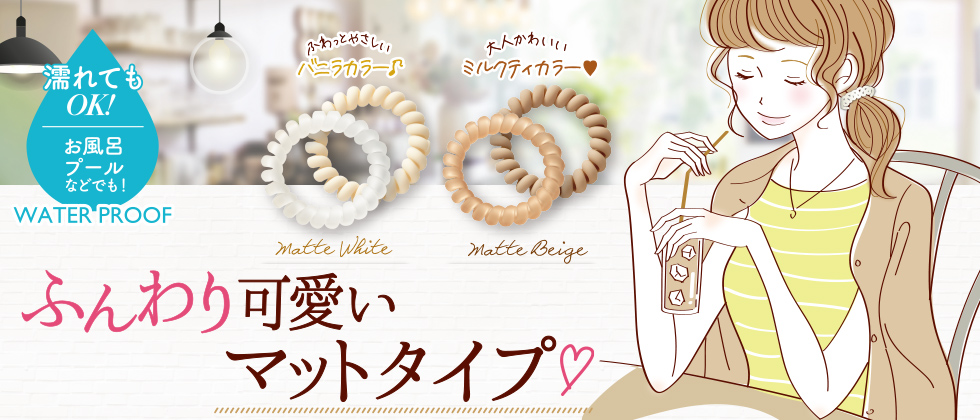 Fashionable and convenient! With round and round rubber, the range of hair arrangements can be expanded!
-Spring type, it stays firmly even though it is hard to leave marks!
・ Even if it is loosely wound, it stays firmly and does not hurt!
-It is hard to leave marks even if you bundle it quickly when making up!
・ You can freely choose a loose fluffy style! Scrunchie, odango style ... Summary Hair style base!
・ Even if it gets wet, it's OK! Even in the bath or pool!
---