---
---
Get rid of the heavy, cold, lazy body!

The 20-minute organic germanium warm bath can help perspiration, promote calorie burning, expel toxins and excess water from the body, achieve a slimming effect, and adjust the body to a healthy weak alkaline physique.

Using rich mineral salt ingredients: daily sun salt from Australia, rock salt from Tibet, and sea salt from Okayama to thoroughly cleanse the body,

Make the body sweat a lot, release the accumulated pressure, warm the body from the inside out, and the high moisturizing ingredients make the skin of the whole body smooth and soft.
How to use
Add 1 bag to 150-200L warm water and make it evenly.
擺脫沉重‧虛冷‧怠惰的身軀!
20分鐘的有機鍺溫浴能幫助排汗,促進熱量燃燒、將體內毒素及多餘水分排出體外,達到瘦身效果,並將身體調整為健康的弱鹼性體質。
採用豐富的礦物鹽成分:澳洲產天日鹽、西藏產岩鹽,以及岡山產海鹽徹底為身體大掃除,
使身體大量發汗,將堆積的壓力釋放,由內而外暖和身體,高保濕成分讓全身肌膚變得光滑柔嫩。
如何使用:
於150-200L溫熱水中加入1包,再充分使之均勻即可。
建議可浸泡20分鐘以上,效果更佳。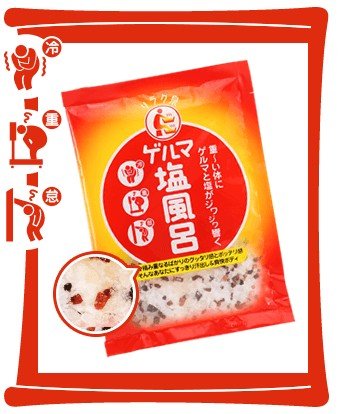 ---