---
---
FIANCEE FRAGRANCE NAIL OIL PURE SHAMPOO
Scented nail oil pure shampoo fragrance 
Do your nails let you down? do you have concerns about fingertips? 
* split nails, tendency to crack, white  patches due to dryness hangnails, vertical ridges lack of glossiness 
fast penetrating nail oil - make with 94% beauty serum ingredients, for glossy nails- high-shine oil 
Nail=protecting agent -Chitosan succinamide Conditioning agent- Sunflower seed oil Organic ingredients-Chitosan succinamide Beautifying and moisturizing agent-Common horsetail (equisetum avenue) extract 
Now you can care for your nails wherever you want, wherever you are, ensuring that nail care becomes a good habit and your nails always look great. 
How to use: 
Before bed- after Office, while out and about 
The applicator tip makes it simple to care for your nails whenever, wherever. just apply with the tip and massage it in !!!!   at the sides and base of the nails. on the surface of the nail! between the nail and the finger, too, massage it in! 
How to use:
Dip the brush stick into the nail polish and apply it to the finger surface and massage a little (the root of the nail, the edge of the nail, the surface of the nail, and the seam of the nail are not spared).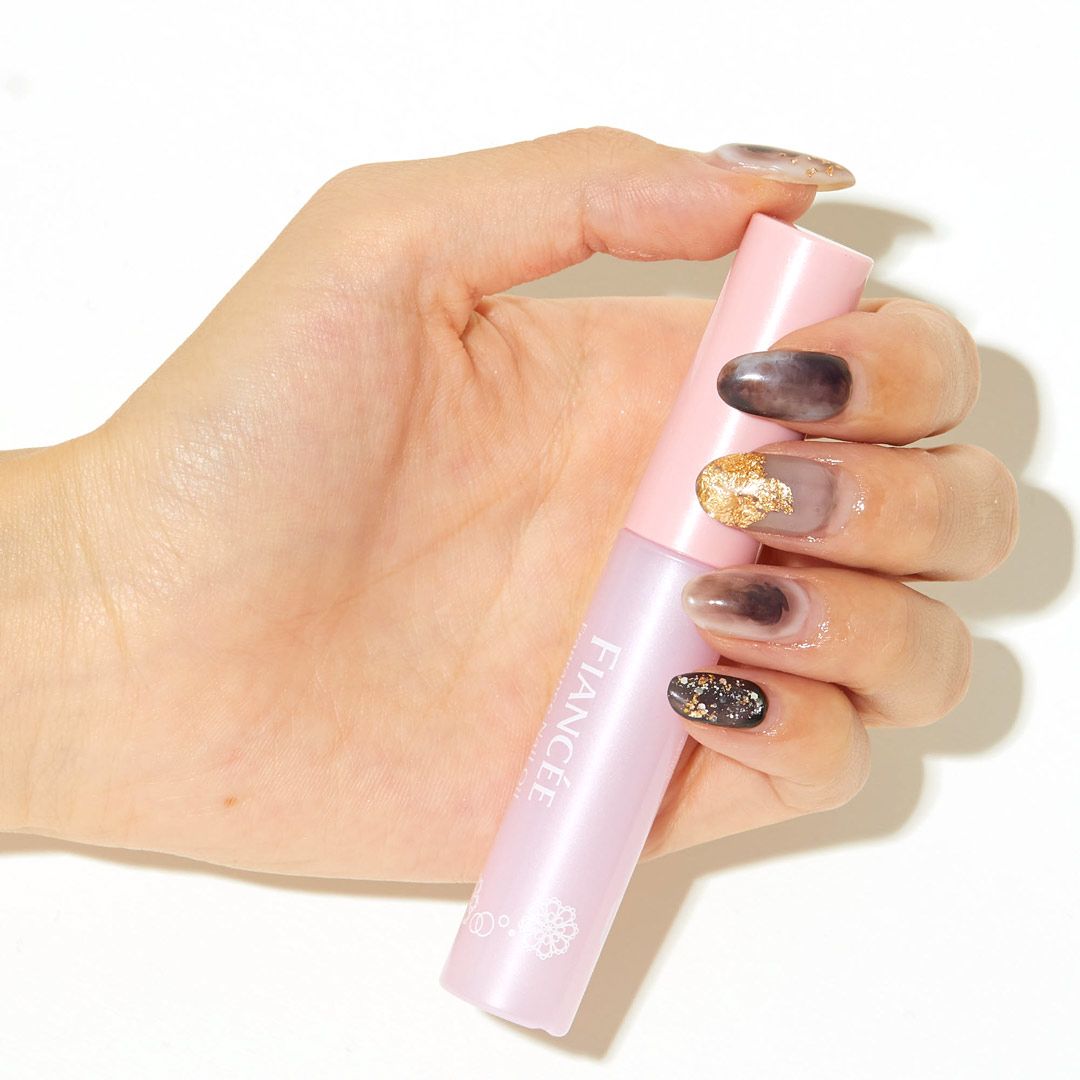 不論有沒有擦指甲油都能展現裸甲自信!
易於調整用量、快速滲透指面,護甲油不滴落、不感黏膩。
散發芳香迷人氣息。
攜帶方便,隨時保養指甲,讓養護指甲成為好習慣,指甲呈現完美狀態。
含94%美容精華成分:
● 高光澤感指甲。
● 護甲成分:脫乙醯殼多糖琥珀醯胺。
● 滋潤成分:向日葵子油。
● 美容保濕成分:問荊萃取。
如何使用:
刷棒沾取護甲油塗抹於指面並稍加按摩(甲根、甲緣、甲面、甲縫都不放過)。
---