---
---
The manicure must first do the base makeup and apply the base oil.

CANMAKE Foundation Colors Nail Liquid Foundation smooths out pits on your nails,

And can cover yellowing and uneven nail color, transparent formula allows you to adjust the shade,
Make nail color look more natural and bright.

The base oil contains a nail repair formula, which can moisturize the nails and at the same time block the nails from being damaged by the chemical substances of the nail polish.
Effectively enhance the brightness and lasting power of nail color, let the nail color exude a natural rosy luster charm!

01 Natural Pink: A base coat that makes nails look more natural and bright. Pink adds a natural rosy glow to nails.
美甲必先要做好底妝,塗上底油。

CANMAKE Foundation Colors 指甲粉底液可撫平指甲上的坑紋,
且能遮蓋泛黃及參差的指甲顏色,透明配方可讓您調節色調的深淺,
使甲色看起來更自然亮麗。

底油蘊含指甲修護配方,可滋潤指甲的同時,亦可阻隔指甲被指甲油的化學物質傷害,
有效提升甲色亮度及持久力,讓甲色散發出自然紅潤的光澤魅力!

01 Natural Pink 天然粉紅色:使甲色看起來更自然亮麗的基底甲油。粉紅色為甲色增添自然紅潤的光澤魅力。
3 color option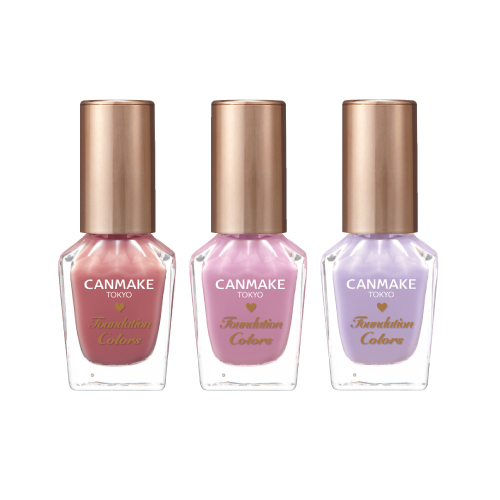 ---